Our Second Annual
Crab Fishing Adventure
September 1999
by Maurice Lambert

As the result of a complete remodeling of McKinley's RV Park and Marina, photos of the campground in RV Fun Trips stories are now historical images only.
Thursday
We started our trip by going over to Tom and Nora's house Thursday night so we would be ready Friday morning to connect a boat and trailer to our motorhome. We would be towing a boat to Oregon again this year for our crab-fishing trip. Tom would be towing a car as he did last year. This trip would be in pursuit of the ever-popular Dungeness crab.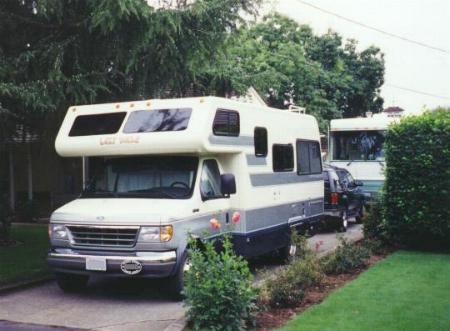 Our first campsite of the trip
Friday
First we wanted to go to a RV club outing. So, Tom and Nora towed their car and we towed the boat to the Venture Outers September outing at the San Lorenzo Park campground in King City.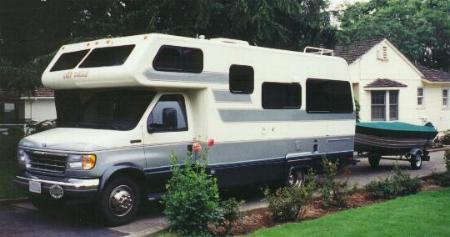 Ready to get on the road
Saturday
Our day was spent with our friends at the RV Club outing at the San Lorenzo County Park in King City, California. The campground is very nice and we will be returning in the future.
---
---
If you have comments or suggestions, please contact the .
©1999, RVFunTrips.com. All rights reserved.